For once I don't have much to say. I think the heat is getting to me already. It's going to be hot as hell for the next 2 days! It's not too bad yet, but it's one of those days where you wake up at 6am and say "Damn! It's going to be a hot one!"
I love the summer and would take it over winter any day, but heat and humidity are not the first thing I want to be greeted with in the morning. Coffee is much better! It's surely not helping with the whole trying to stay cool bit, but if I don't get my caffeine fix, things could get ugly.
I don't like ugly! But that doesn't mean it never makes an appearance here on my little blog. There's some good in there, too, but it's those ugly moments that inspired this blog. I do have another blog. It's more family friendly so sometimes those ugly moments aren't appropriate over there.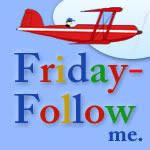 Your to-do list:
Invade my privacy by checking out the rest of my blog
Leave me a witty comment ~ I check my stats! I know you were here. If you're in my space, the least you could do is let me know!
Make sure I can find you so I can invade your space
My to-do list:
Go to the pool
Hope and pray I don't melt - lack of AC in this house is a bitch!
Avoid the padded room

The padded room thing... I have to do the mom thing and do a birthday party for my son. Thank goodness we only do family parties for him! That will probably change next year because he starts school soon, but if your family is like mine, it can be just as stressful as having a bunch of little rugrats running around. And between what we got him and what my mom bought, I can already say it's going to be a long weekend.